Polar Wandering
Layla Curtis spent three months in Antarctica carrying out an extensive psycho-geographical exploration and creating a continuous line drawing charting her journey.
Longitudinal and latitudinal data recorded on a personal GPS tracking system was logged on the project website to create a 27,856 mile long, interactive web based drawing embedded with photographs and drawings.
A suite of 10 limited edition screen prints, focusing on specific points and incidents along the line were also produced.
Layla Curtis was awarded an Arts Council England International Fellowship to Antarctica jointly sponsored by The British Antarctic Survey. This project was developed in collaboration with Locus+.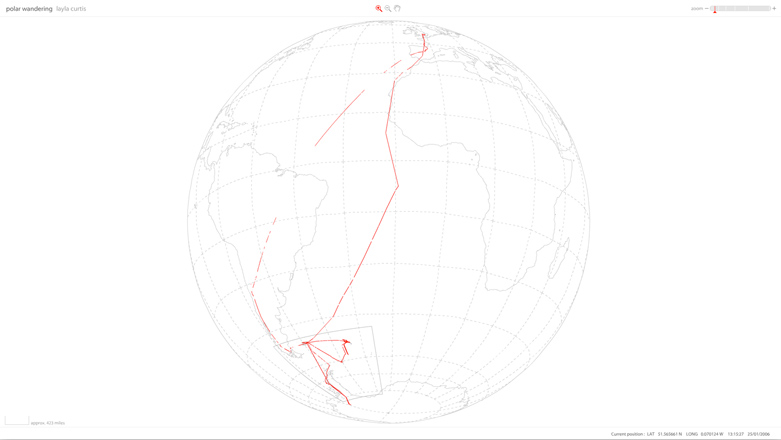 Polar wandering, 2006
Internet based interactive drawing, dimensions variable