Group Exhibitions
Culture Bound
Courtauld Institute, London, UK
20 January 2006 - tbc
Organised and curated by students of The Courtauld Institute, the exhibition, Culture Bound considers issues of cultural identity.
Works explore the structures that mediate our experience, examining how culture is formed by language and communication.
The exhibition includes works by Gavin Turk, Stephen Gill, Zenib Sedira, Shezad Dawood, Layla Curtis and Grayson Perry.
Further information: Courtauld Institute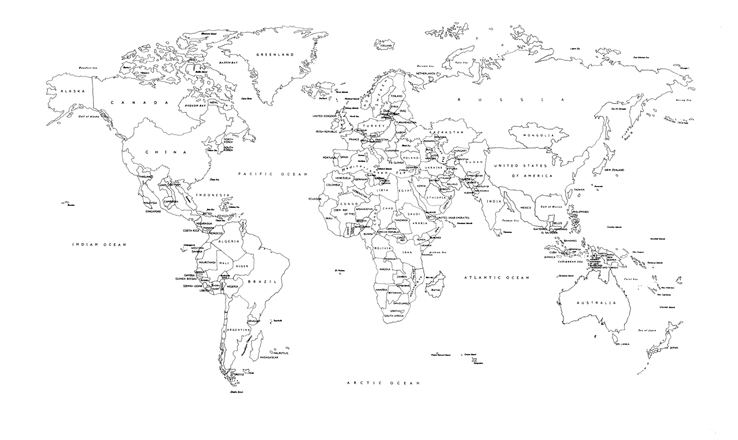 World Political, silk screen print, edition 80, 2001